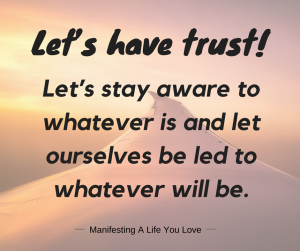 This blog was supposed to be about something entirely different, but after what happened last week I HAD to write about it…
On November 17th I officially finished running the Yoga Break for Children Online Training. I was rejoicing with the all the graduates, however, after spending 7 weeks glued to the computer I needed a break.
So, my husband and I bought tickets to fly to Israel to visit friends. After almost two weeks of planning, looking at the maps, picking excursions, booking hotels and bus transfers we were packed and ready to go.
Last Wednesday, about 24 hours before the departure we received an email that our flight was cancelled without any optional offers. There was no way we were able to buy other tickets to make it in time to everything we've booked.
The whole trip collapsed in a matter of seconds! Nothing like that has ever happened to us before and I have to tell you, I travel a lot.
I spent the next morning on the phone cancelling everything that I was able to cancel. While doing it I couldn't help but question why it had happened to us.
A few hours later the answer came in a form of a message from our friends from Israel. Fires started all over the northern and central regions of Israel and it would've been very difficult, dangerous, if not impossible to tour the country in this situation.
We sighed in relief, saying that everything that happens, happens for a reason.
Since my husband and I were already packed and ready to go, (we even sent the cat to my daughter's home for two weeks) we thought of going some place warm. Cuba was always our favourite for a fun and carefree vacation. So I got on the phone with my travel agent and in about half an hour we were offered the most beautiful place on an island.
Suddenly, my husband said that he doesn't want to go to that hotel. I was getting really frustrated and couldn't understand what was the reason. Five stars, great price, numerous positive reviews, beautiful pictures… and still he would not agree.
After a short discussion we decided to look again. This time we tried Dominican Republic. After all, we were eager to go on vacation, and at this point, almost anywhere.
The agent was very understanding and found another place that looked like paradise. After I dictated my credit card number to her, there was a long pause. "Sorry, I have a bad news, this package is not available," she said. " What do you mean?" I asked. "I'm not sure, but the system shows that the flight is no longer available," she answered.
I asked my agent to look for other dates. Nope, nothing worked.
At this point it became to feel really uneasy, almost spooky. And again the same question popped up in my mind. Why is it happening to us?
It was almost like we were not meant to go anywhere at this time. But WHY?
We had a quiet dinner and decided to go to the movies. Can we at least go to the freaking movies? Yes, we were able to buy the tickets and the movie was great. Phew!
But I couldn't stop thinking, I kept asking, why? Our human nature needs to know …
That was yesterday. Today, Fidel Castro, Cuba's revolutionary leader passed away and Cuba has declared nine days of national mourning. We are not completely sure what is happening in the resorts, but most likely national morning will affect the operations.
Here we go, my second "why?" has been answered. Now I just hope that there is no hurricane or any kind of natural disaster is going to happen in Dominican Republic that could've explained why we were not able to go there as well.
Normally, I am not superstitious. However, I do pay attention to signs that are all around us. Last week was an incredible rollercoaster of plans building, crashing, and emotions boiling.
I was filled with wonder about what was the meaning of all of this?! What are we supposed to do? Where are we supposed to be? And what is important and meaningful?
I am taking it easy. I do my yoga practice and meditate slightly more than I usually do. I also listen, look and stay aware of what is. If I am supposed to see, understand or do something important, I don't want to miss it. Still, inside of me is this mysterious feeling of wonder.
At the same time, with all this thinking, questioning and wondering, there is trust. There is this feeling that I am taken care of. I am led to be and act in a way that is perfectly aligned with everyone and everything around.
I am thankful for whatever happened and didn't happen. I am humbled and forever grateful.
Let's have trust. Let's stay aware to whatever is and let ourselves be led to whatever will be.
With love and gratitude,
Irina
P.S. Please, feel free to comment either below or write directly to me. I'd appreciate all of your replies. Thank you!