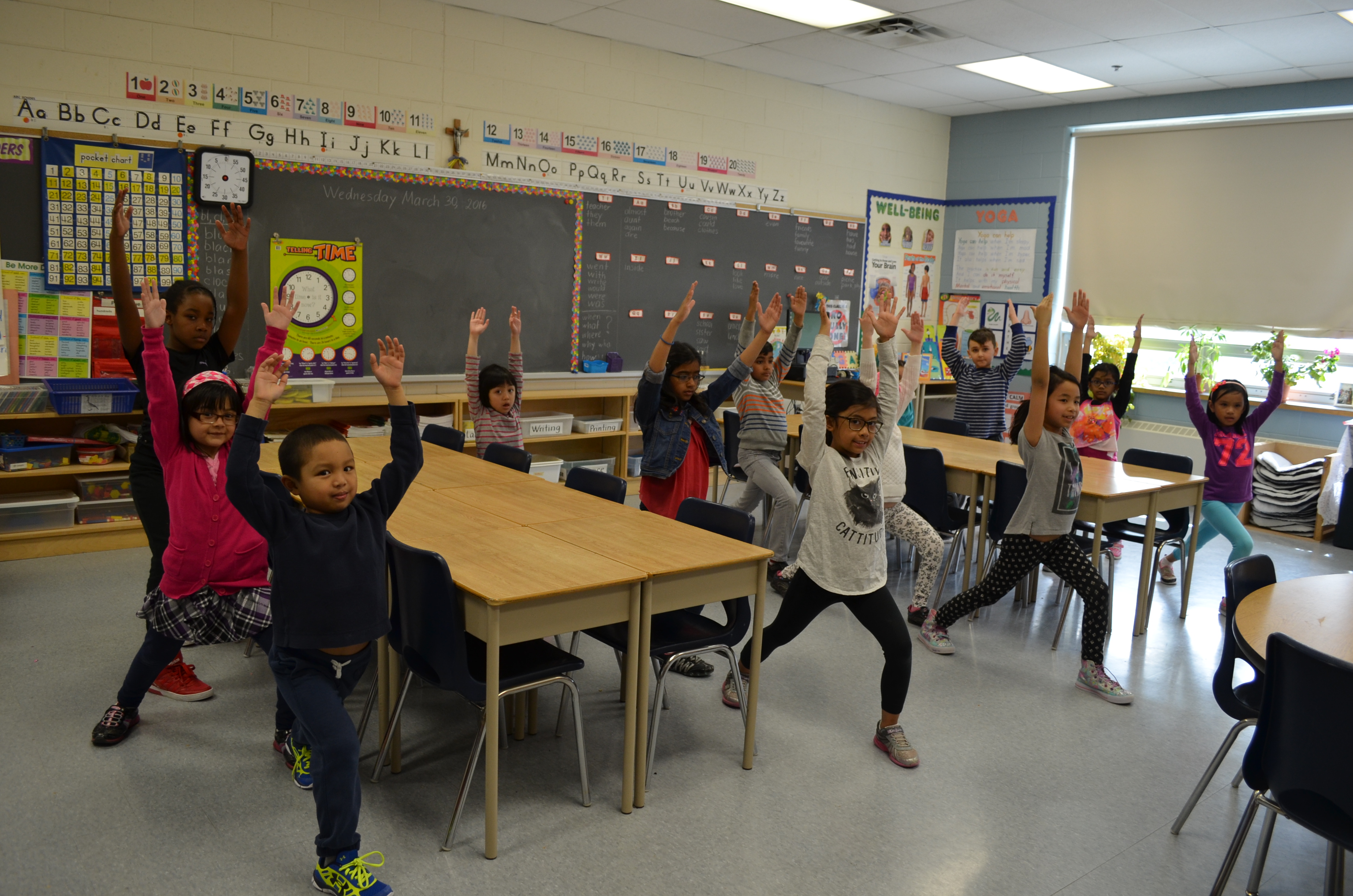 As the school day begins, over 400 students and 40 teachers and support staff in 23 classrooms sit quietly and mindfully for a few minutes.
When finished, they give thanks, set an intention for another productive and joyful day and go on with their daily tasks. Powerful image, isn't it?
This has been my dream for the past 17 years as a school teacher and a yoga educator.
When I learned at the beginning of the school year that our school will be focusing on mental health and well-being using mindfulness, meditation, yoga and self-regulation practices, I was very excited.
It is about time to start using yoga, meditation and mindfulness to support and deepen the learning process and to enhance the well-being of students and teachers.
To learn more about how our school started to implement well-being practices read my article Bringing Well-Being to Our School in Canadian Teacher magazine.
What do you think? Leave your comments below.
Happy spring, everyone!
With much love,
Irina