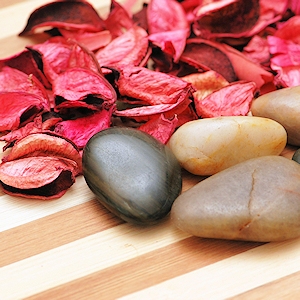 by Irina Kazakevic, MEd, Certified Yoga Teacher
I love Holidays! The idea of staying home and spending time with my loved ones fills my heart with joy. There is delicious food, music, gifts and laughter. The streets and people's homes are beautifully decorated. My yoga teacher used to call this time of year "She Season of Light". And I always thought of it, not just in terms of lights on the streets and Christmas trees, but as well as light in my heart, the light of love and gratitude.
However, along with all these wonderful things we can experience a lot of pressure. Shopping and finding that perfect gift, cooking an impressive meal, having an admirably decorated house, facing people who can irritate us, and exhaustion from having too much to do. STRESS!!! It is not just unpleasant, but potentially dangerous to our physical and emotional well-being. If we let it consume us, then getting through the holidays will become surviving rather than enjoying.
The technology of yoga offer us many tools which can help to relieve the symptoms of stress, regulate our emotional being, and put us in a state of mind in which we can relax and enjoy all the positive and dissolve the negative.
The word "Yoga" is derived from the Sanskrit root "yuj" meaning to bind, join, attach and yoke. Yoga is the union of the mind, body and soul. To harmonize and bring into balance all of these three aspects of our being, yoga offers such tools as Yamas and Niyamas (moral commandments and disciplines), Asana (yoga postures), Pranayama (breathing techniques) and Dharana – Dhyana (concentration and meditation).
Breathing techniques can help with emotional overload during the holiday season. Simple deep abdominal breathing can slow you down and elevate your spirit. Sit down comfortably on the floor or a chair, making sure your back is straight and your chest is relaxed. Inhale slowly and deeply through the nose expanding your belly, then exhale slowly and evenly through the nose, not forcing your breath. Repeat six to ten times. You can close your eyes and visualize all the negative emotions going out along with used air, and healing fresh energy coming in with every new inhalation. This simple, but very effective breathing technique, could be done discreetly when waiting in line or listening to a not so interesting conversation. Done in the privacy of your bedroom it can promote deep relaxation and good night sleep.
Yoga postures are an excellent tool to relieve body discomforts and aches from doing too much during the holidays. Movement and stretching has a therapeutic effect on the brain and body. When we move, our body produces positive chemicals like endorphins, serotonin, and dopamine which make us happier, energize our brain and bring a feeling of well-being. Perhaps you already go to yoga classes, or have a book or DVD, and are not sure what kind of practice is best to do during this time. When deciding what kind of poses to do, take a clue from nature. We are one with everything surrounding us and it won't be wise to go against the flow. Winter is a time when nature is sleeping and resting, gathering strength to fully awake and bloom in the spring. We should do the same. Easy restorative practices are the best choice. Do warming poses, but calmly, and don't overdo it. One of my favourite sequences during the holiday season is the one below. It relaxes stretches and brings peace during any time of the day.
1. Relaxation (Legs Against the Wall) or Supported Shoulderstand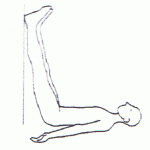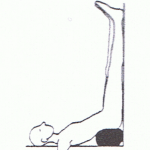 2. Little Boat (rocking gently from side to side)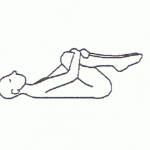 3. Little Boat Twist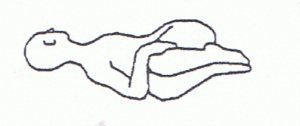 4. Child's Pose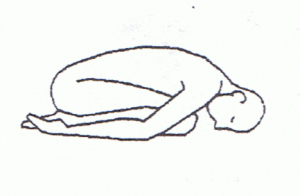 5. Dog Pose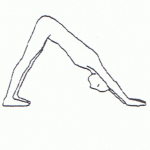 6. Pigeon Preparation Pose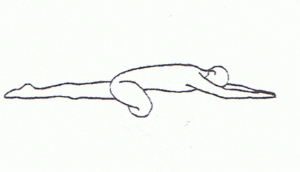 7. Child's Pose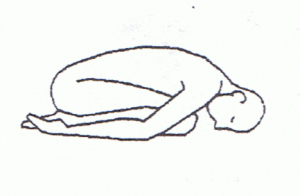 8. Relaxation (Corps Pose with knees bent)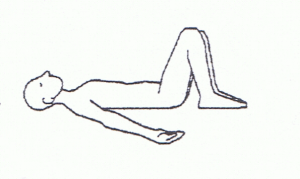 Relaxation and meditation is an optimal tool to address stress during the holidays. When I talk about meditation I don't mean hours of sitting, though if you already practise meditation regularly, you probably won't have that much problem with stress. Having short 5-10 minutes breaks during the day is very helpful to maintain your balance and calmness. To do it, choose any time during the day, especially a busy time, and just stop anything you are doing and have a mindful break. Sit or walk without a purpose, feeling your body, observing your breath, experiencing yourself living and just being. When you return to your regular activities, try to remember the calm and peace that you felt during the break. Try to do everything mindfully from that place.
Finally, addressing our overacting, rarely quiet mind could be a challenge. During the holidays we tend to over-consume and then regret it. Sometimes we get selfish and feel dissatisfied because of not getting something we want or expect. The disappointment may cause us to feel unfulfilled. It is easy to get carried away by all these emotions, feelings and thoughts. In times like this it is very helpful to look at Yoga moral commandments and disciplines Yamas and Niyamas. They are designed to make life bearable.
For example, the fifth Yama teaches us Aparigraha – non greed or avoidance of unnecessary acquisition of objects not essential to maintain life. It is a good principle to keep in mind when shopping, giving or receiving gifts. Do we need more when we already have enough? Over consumption is already a problem in our society and we don't have to contribute to that. As a matter of fact, simplifying our life and staying away from materialism can enhance and add a different dimension to our life.
This is the goal and direction to move toward, but we are humans and we still have wishes and still get upset, unhappy and miserable when we don't get what we want. In times like this, it is my personal strategy to remember the second Niyama – Santosa. It teaches us contentment, acceptance of the external situation we are allotted in this life. I think it is important to understand that contentment does not mean being passive. We do our best to fulfill our duty and obligations in this life and accept with gratitude the gifts we are given.
Along with the higher goal of merging with the Divine Self , with the Universal Spirit and reaching Samadhi (Bliss), yoga has a humble, but very important goal of keeping us well, guiding us, and offering tools to deal with day to day living.
Yoga, with its profound wisdom and over 5000 years of experience, is always available to us. The practice of yoga can assist, inform, and inspire us. The simple yogic tools I've outlined, used in regular practice, can deepen your trust in yourself. Living yoga will enhance not only your holiday season, but your entire life journey.