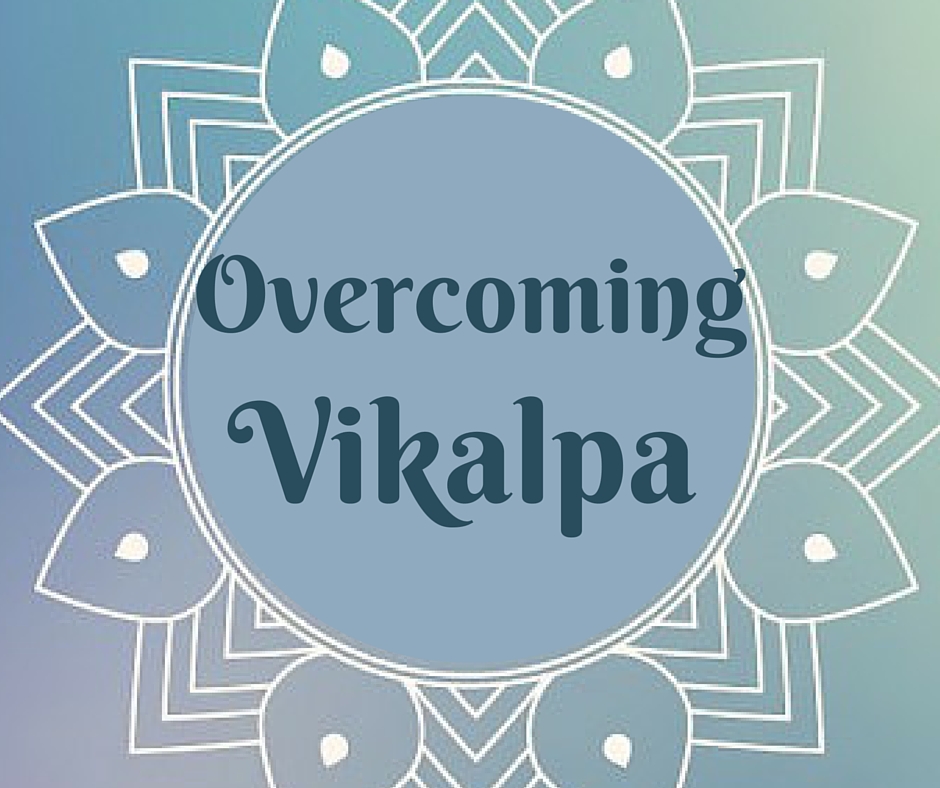 By increasing the intensity of desire and the energy you put into it and reducing the force of resistance you maximize the chances of your desire being fulfilled.
Hi there,
Let's acknowledge the fact that we all have desires and are dreaming of attaining them.
Did you know that there is a specific formula that explains the process of how one moves (or doesn't move) from desire toward its fulfillment?
The formula consist of three key elements:
the intensity of your desire
the sum of energy that you direct towards fulfilling that intention
the sum of resistance that obstructs you from attaining your desire
In his book The Four Desires, Rod Stryker explains the Creation Equation and states that when the intensity of desire plus the intensity of the energy you direct towards achieving it is greater than the intensity of resistance, it equals attainment of your desire. Loosely, it looks something like this:
Desire + Energy > Resistance = Fulfillment
By looking at this formula, you can see that there are two ways of working with it. One is to increase the intensity of desire and the energy you put into it. The second is to reduce the force of resistance. By implementing these efforts consistently and with determination you would maximize the chances of your desire being fulfilled.
Let's say you identified your desire or created your sankalpa and you're determined to fulfill your desire or reach your goal. Now it's time to work with the Creation Equation, and the following questions might arise:
How do I intensify my desire?
How do I increase the energy I apply to attain it?
What are the specific resistances that are in my way?
How do I reduce those resistances?
How do I make it as likely as possible that I will achieve my desire?
In the Overcoming Vikalpa (resistance) workshop, we will answer these questions.
Using meditation and specific practices offered by Rod Stryker in his book the Four Desires, we will learn how to apply the principals of the Creation Equation to achieve your desires and goals.
To be more specific, we will:
learn in more detail how the Creation Equation works
engage into Vikalpa Exercises to uncover internal and external resistances
experience a variety of meditation techniques
identify the Departure Point to begin moving towards fulfilment of your desire
The workshop is scheduled on Saturday February 20, 1 – 4 p.m. at my Mississauga Well-being Yoga studio.
Your investment is $40.00
The Sanskrit Word vikalpa consist of two words: kalpa – the rule we follow above all others, and vi – to separate or distinguish.
Therefor, "vikalpas are the kinds of mental constructs or beliefs that split or separate you from your highest self and from the destiny that your highest self would have you fulfill. In the end, it is your vikalpas that make up the inner obstacles – your false ideas, deep-seated patterns, and perceptions – that lead you away from your highest destiny." (Rod Stryker)
Working with vikalpas, which are the internal and external resistances, is very important, since they reside in your unconscious mind, and your unconscious mind is more powerful than your conscious mind.
Identifying your vikalpas and overcoming them will increase the likelihood of achieving your goals.
Do your inner work! Identify your desires and goals, then, increase the intensity and overcome your resistances! Finally, fulfill your heartfelt desires, and live the life you truly love!
I wish you happy manifesting!
With much love,
Irina
P.S. If you missed the Creating Sankalpa (intention, goal) workshop in January, you can attend it this coming Saturday February 13, 1-4 p.m.
You will be able to continue to work with identified desires and goals in the next workshop Overcoming Vikalpa (resistances) on Saturday February 20, 1-4 p.m.
Register here or contact me directly.
Hope to hear from you soon!
P.S. Now I would like to hear from you. What is holding you back from achieving your goals? What are your vikalpas (resistances)? Please share in the comments below.