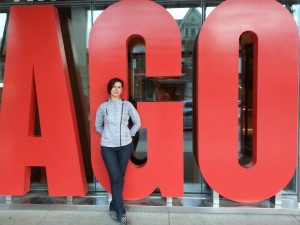 While driving to work on Friday I realized that I left my phone at home. I panicked.
I felt so lost, disconnected, and unprotected. There was no time to go back. I was doomed. As the day progressed, my anxiety grew stronger. Thousands of 'what ifs' were buzzing in my mind. I had a hard time concentrating on my tasks, and couldn't stop worrying.
Finally, when I got home and grabbed my phone, there were over 50 messages. What's happening? Quickly, I realized that nothing was happening. It took 8 hours of not checking, organizing, responding and deleting messages for them to accumulate. I can hear some of you thinking that 50 is nothing, but for me it was a lot.
Though I felt overwhelmed, I paced myself, went for a walk, had dinner and sat down to make sense of my mailbox. It took a whole evening. I went to bed after 12 a.m. exhausted and irritated.
While already in bed, I couldn't fall asleep. It just didn't feel right. My mental mailbox analytics was at work:
How many emails were really important?
How much time did I spend deleting and unsubscribing?
What were the distractions? And so on…
I realized that out of the whole bulk of messages only two needed my urgent attention, the message from my website support person and my yoga teacher mentor confirming our appointment. The rest did not have any significant effect on my life. They were NOT important.
When it hit me, I was furious. It took some time to calm down mentally and emotionally. Before I finally fell asleep, I made the decision not to touch my phone or my laptop tomorrow.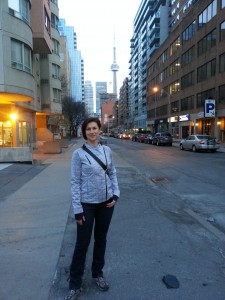 Saturday began with a luxurious long shower, breathing and meditation session without even a quick glance at the glowing screen. The first half of the day I spent doing thing around the house that needed to be done. While at it, my 18-year daughter and I were chatting, laughing, telling stories, giving and receiving advice and in general having some awesome mother-daughter time.
In the evening, we went to downtown Toronto. My daughter went to a concert and my hubby and I decided not to sit at the restaurant or a bar but instead walk around. Enjoying the warm Timmies, we spend a lovely evening people watching, smelling spring, admiring the sunset, and absorbing the commotion of the weekend night of the big city.
We return home late, tired, but very joyful and happy. And guess what? I didn't miss my digital screen a bit!
What surprised me is the feeling I woke up with the next morning. I was a bit confused when I open my eyes because it felt like I was on vacation. You probably can relate to that. It's when you wake up relaxed, with no sense of responsibility or urgency to be somewhere or do something, with no need to react, and not even respond. I'll give it a bigger word – I woke up with a sense of FREEDOM.
Yes, I had the thought of my phone, but then another thought arose; 'I'll check it later'. I was craving my yoga practice, late (almost lunch) breakfast with my family and a walk by the river.
I knew exactly what was waiting for me when I would return to my phone. However now, I also knew how to handle it better. I came to understand that I treasure my time and energy. I will prioritize, organize, clean up and say 'no' if I have to.
I will make the technology work for me, instead of it working me.
Today, on this beautiful morning I made the decision to unplug every week. One day a week is all it takes. I want to wake up with the incredible feeling that I am on vacation. I want to sustain this feeling as long as I can and then to come back to my responsibilities from a place of a clear perception of priorities in my life.
What about you?
Did my story resonate with you?
Do you want to wake up feeling like you are on vacation?
Do you want to spend more time with your family and friends?
Do you want to go places and do the things that you love to do?
Are you ready to embrace what's important in your life?
Are you willing to trade one day a week of staring at the screen for all of it?
I know I am.
I am so excited that I am already planning for many weeks ahead. There is so much that I want to do!
Will you be joining me? In the space below, share your comments, ideas, and questions.
I can't wait to hear from you!
With love,
Irina
P. S.  If you liked this post, you might enjoy my Newsletter (usually sent once a month).  Receive each new post delivered right to your inbox!  Sign up here