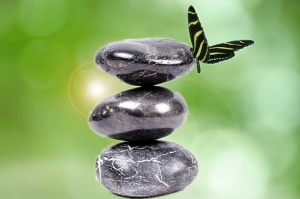 Ironically, as I am writing this article on wellness, I am sick in bed with influenza. I do not get sick very often, but when I do, it is violent. My body fights very hard to be well again. This time it was so bad that I had to go to the emergency. When I was there, I was still thinking about wellness. What does it mean to be well? While lying on the hospital bed, I answered this question for myself. Everything! For me, being well means EVERYTHING! Period.
First, being well physically is the priority. It enables you to do everything else your heart and soul desires – be it your job, business, spending time with your loved ones or doing anything else that requires moving and breathing.
Then comes the choice. What activities would you choose to do? What is, actually, beneficial for your physical, mental, emotional or spiritual health? When you do something do you ask yourself, in what way is it helpful? The choice could be as trivial as do I drink a cold pop or have a cup of warm tea, or as important as a major health, family or business decision. It is still a choice and the result could make you well or not.
Last, but not least, as our life is unfolding we have our opinion about it (sometimes we are taking into consideration opinions of others as well).  Our thoughts, positive and negative, whether we want them or not, are there. They too, can be either helpful or harmful.
As Dr. Robert Svoboda said, "We are what we eat, what we do, and what we think."
How true! Have you ever asked yourself "What do I consist of? What are my choices in life that determine my wellness? Am I well? Can I improve it? Can I bring it to the next level?"
To help you a little with organizing your thoughts, ask yourself these three questions:
What and how do I eat?
What are my daily routines?
What thoughts occupy my mind and how do I react to them?
You might have come to some of the conclusions below: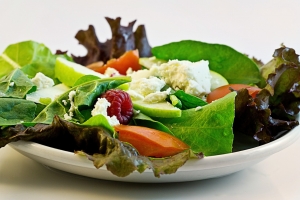 – You would like to eat healthier and learn what food is good for you.
– You eat healthy, but you still would like to lose some weight, get rid of bloating, heartburn, constipation or diarrhea, and you could, definitely, benefit from improving digestion.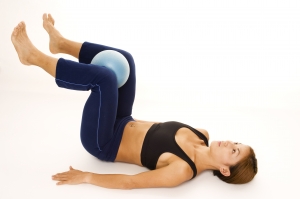 – You practice yoga, but would like to deepen your knowledge on what postures and breathing techniques are better for your Dosha.
– You would like to become more active and do yoga.
– You work out and are in a good shape, but feel that it would be beneficial for your body to gain more flexibility and ease.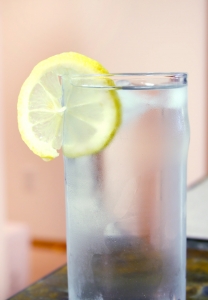 – You would like to add healthy activities to your daily routine.
– You live a relatively healthy lifestyle, but want to bring your wellness to the next level. For example, to live in harmony with nature's cycles and seasons or use natural products, herbs and food for your minor ailments.
– You need help with your allergy flare-ups and sinus infections using natural methods.
– You would like to be calm, mindful and more relaxed.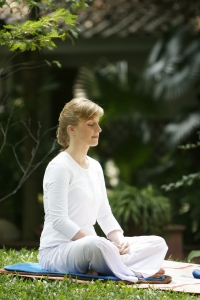 – You want to learn how to meditate.
– You would like to reduce stress and learn practical techniques to manage stress.
– You want to incorporate mindfulness in your life.
– You need a support network and want to be a community member of like-minded people.
– You would love to feel well in your body, have a positive outlook on life and have confidence in what you are doing for your own well-being.
If you said yes to any of the statements above then Optimal Well-being coaching is for you.
In this program we will focus on the three foundational pillars of wellness: your diet, life habits, and your mental and emotional state. Using effective techniques that have been practiced for centuries, such as Yoga, Ayurveda, Mindfulness and Meditation, Irina will coach you to achieve comfort and ease in your physical body. You will approach food in a positive way and learn to eat for your constitution, develop healthy life habits according to nature's cycles, and establish a calm and serene mind by managing stress and releasing emotional tension. By implementing these gradual and easy steps into your way of living you will create a life of health, wellness and achieve optimal physical, mental and emotional well-being.
Let us begin!
Optimal Well-being coaching is available to individuals and groups. If you wish to do it individually, you can start any time, just contact us to book a free 20-minute consultation and enroll at any time. The groups run twice a year from September to January and February to June. A five month (twenty weeks) Optimal Coching program offers a holistic and very comprehensive approach to your wellness progress. This is what you will be doing:

We will begin with a 90-minute private consultation with Irina, the founder of Well-being Yoga, where we talk about you. Yes, all about you! We will discuss your issues and problems, as well as your wishes, goals and expectations for this program. We determine your Dosha (Ayurvedic constitution) and develop your individual action plan.

Every week you will attend a 1-hour yoga class at the Well-being Yoga studio, where you will be conditioning your physical body and learning various techniques to self-regulate and de-stress.

We follow with a weekly 30-minute consultations (in private, over the phone or Skype). It is the time to ask questions, discuss your progress, and make adjustments, if they are necessary to your program.

The first weekend of every month Well-being Yoga studio is offering a 2-hour workshop on one of the Ayurveda and Yoga topics that might address eating habits, daily routines, Ayurveda clock, as well as specific seasonal routines, and stress management. With your enrollment in the Optimal Well-being program, it is free for you to attend. In fact, you are strongly encouraged to attend, since the following month we will be focusing on implementing the theoretical knowledge into our daily life.
One of the be

st parts of the program is that you will receive your Wellness Goodies package ($200 value) that consists of products to support your healthy daily routines and make you feel divine. It includes: tongue cleaner, neti pot, neti salt, nasya oil, dry brush, massage oil, and triphala capsules.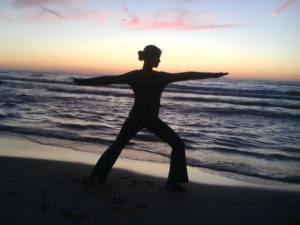 Finally, a reward! Usually, the last weekend of January and June we get together and go to a Well-being Retreat to solidify everything we learned during these five months. Attending the retreat is at an additional price and optional. However, we strongly recommend it. It provides an opportunity for us to deepen the knowledge we received during the program, practice their application, as well as to connect and communicate with like-minded people and build a support network, which we all need.
Join the program now! Invest in yourself, in your health and well-being, feel great, and experience your whole life escalating to a completely new level.
Book your free 20-minute consultation with Irina here, ask questions and get more information.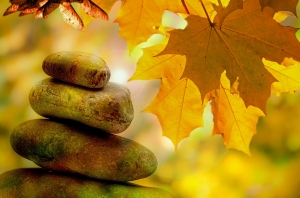 Registration for the Fall 2015 Optimal Well-being Program is now open.

Note from Irina: I work very closely with each individual, therefore the Fall 2015 term is limited to 9 participants.
Do not delay your health and well-being is the most valuable equity you own!