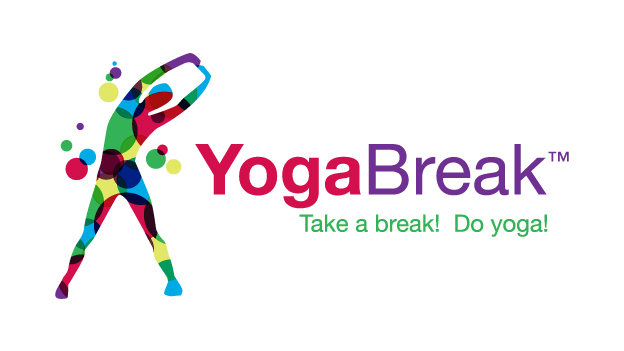 Hi there,
I am excited to introduce my new program YogaBreak.
We all need a break in our busy life. Whatever you do, taking a break and performing self-care is extremely beneficial for our physical, mental and emotional well-being.
YogaBreak is a new generation of yoga – prescriptive yoga.
Imagine if you went to the doctor and instead of sending you to the pharmacy, he prescribes you a few yoga poses or a certain breathing technique to relieve you discomfort.
I am not a doctor. I am a certified yoga teacher and an ayurvedic yoga specialist.
My goal for creating the YogaBreak was to design practices that very quickly change the way you feel and perform.
YogaBreak offers many tools for self-management.
The advantages of this holistic approach are obvious: addressing body, mind and emotions, no harmful chemicals, no need for insurance to cover the cost, anytime-anywhere accessibility, and immediate effect.
The magic of taking a YogaBreak and performing self-care and self-regulation is that it works instantly.
The YogaBreak practices will immediatly create a shift from the way you are, to a healthier and more positive state.
It gets better!
By doing YogaBreak regularly and consistently, you will solidify the desired effect.
Are you excited? I know I am.
Can you see yourself doing a few yoga poses to relieve upset stomach, promote digestion and regularity? What about that pain in your neck and shoulders, or lower back?
Imagine how helpful it can be to take a few short breaks during the day and breathe to calm down and release stress.
How about replacing your next cup of coffee with a YogaBreak exercise to energize and add some spring to your steps.
You can even uplift your mood by incorporating short meditation and relaxation sessions in your daily routine!
YogaBreak offers many effective techniques to address a variety of issues.
You can use YogaBreak and immediately feel not just relieved, but lifted into an upgraded state of being, leading to better general health.
Learning and doing YogaBreak practices will provide you with knowledge and skills to take care of yourself and your loved ones for the rest of your life.
Sounds great, right?
Take a YogaBreak™ training! 
You can choose from two options:
–   Learn the YogaBreak™ for yourself and perform self-care anytime, anywhere when you need it.
–   If you are a school teacher, yoga teacher or someone who works with children take the YogaBreak™ for Children Training.
If you are not sure which training to choose, consider starting with yourself and register for YogaBreak. Experience the effectiveness of this amazing program, embody it and then share it with others.
Don't delay, become an expert in self-care!
I am looking forward to meeting you in my next training.
Register
How can it be used?
I can bring YogaBreak™ to your workplace, organization, or corporation and assist your staff with their healthy initiatives and self-development.
By regularly practicing YogaBreak you will incorporate physical activity into the work day, improve emotional health and develop healthy life habits in your workplace community.
Schools and Youth Organizations
The Yoga Break™ for Children program fits smoothly in a classroom setting.
Students will learn the importance of physical activity, de-stressing, and mindfulness. Self-inquiry and affirmations provide them with tools for appropriate social interaction, nurturing their talents and leading better, healthier, fulfilling lives.
By taking the YogaBreak™ training you will learn a variety of yoga sequences, breathing exercises, and meditations to successfully maintain physical health, and emotional stability.
I offer Optimal Well-being personal coaching that complements the YogaBreak™ training.
Working together we can modify and personalize the program to suit your individual needs and assist with achieving your personal goals in mental, emotional, and physical well-being.
For booking, registration, and enquiries  contact me
Register