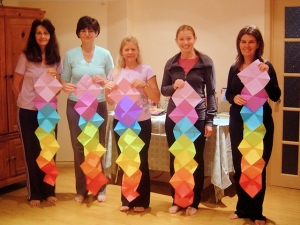 With yoga gaining popularity in schools, and as children's extracurricular activity, there is an increasing demand for yoga teachers specializing in yoga for children as well as the need to educate school teachers and administrators about the benefits and possibilities of using yoga and mindfulness at school, from elementary all the way through secondary levels.
At Well-Being Yoga, we offer a variety of Training to serve these needs:
– Yoga Break™ Teacher Training
– Yoga Ed. K-8 Tools for Teachers
– Yoga Ed. 9-12 Tools for Teachers
– Wellness Presentations for studens, staff, and school administrators
REGISTER
Contact us for more information.