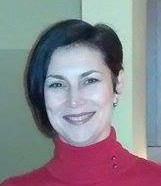 Hi, I am Irina and welcome to Well-being Yoga!
If you are on this page, it means you are interested in taking a second look at your lifestyle, diet and stress level. You are also ready to make changes and embark on the journey to your optimal health and well-being. I would like to let you know that I am here for you as a resource, guide, support, and hopefully, inspiration.
I feel as though I have been doing wellness coaching for the most part of my adult life. I am proud of my husband who has become a health-conscious eater over the years. It fills my heart with joy to watch my daughters reach for Ayurvedic daily routines to stay healthy in the winter flu season. Also, while dealing with the fast-paced demands of studying in university, they use various breathing techniques and yoga postures to relieve stress and anxiety. I smile when my 72-year old mother tells me that my advice on not only what to eat, but when and how to eat, helped her shed a few pounds.

And of course, my friends and students! We talk every day about our food, minor and major ailments, and lifestyle choices. We organize "eat, learn, do yoga, meditate, etc." gatherings and informal workshops, where we exchange ideas, share new discoveries as well as help and support each other. There is so much wisdom around to inform us about the way to a healthier and more fulfilling life. These success stories continue to reassure us, that what we do works and deserves up-keeping.
I invite you to join our community. Whatever your goals and aspirations may be, you do not have to do it alone. There is support and encouragement available. Call me, or send me an email and we will set up the time for your FREE 20-minute consultation over the phone, skype or in person. During this time, you can tell me about your issues, concerns, goals, expectations and changes you want to see. This is also a good time to ask questions you might have about how the program works.
Contact me to book your FREE 20-minute consultation.
Supposedly, we talked and you decided to start your transformation and join the wellness coaching program. After registration, we will have another 90-minute consultation. This is 'all about you' time. We will talk in detail about your lifestyle, diet, and stress level. I would ask you to answer a few questions to determine your constitution and your imbalances. From there we will work out an action plan and begin the change.
As we progress on the way to achieve our optimal well-being, we probably would need to make some adjustments. The 30-minute weekly consultations are for you to tell me what is working and what is not, and to ask questions about how to personalize the information your received in the monthly workshops and weekly yoga classes (included in your program).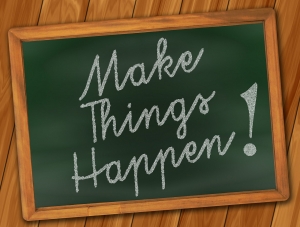 By implementing gradual and consistent changes in your lifestyle and diet, learning Yoga and Ayurveda while practicing it at home, de-stressing with mindfulness and meditation, you will see changes and improvement in how you feel, look, and function.
Do not delay any longer, connect with me and begin your journey. Remember, the first 20-minute consultation is FREE.
Book your FREE 20-minute consultation here.