At Well-being Yoga, we believe that the best way to learn new concepts and embody new ideas is constantly practicing them in your daily life. By applying your theoretical knowledge regularly, you develop and establish new routines, habits and practices. That is why we put together a program called Well-being with Yoga & Ayurveda.
Well-being with Yoga & Ayurveda program combines weekly yoga classes with monthly workshops offered at Well-being Yoga studio. At the beginning of each month, we offer a workshop on a particular topic. At this workshop, you will learn the core information, practical application, ways to personalize the practice and suggestions of incorporating it in your daily life. During the following month's yoga classes, we will be referring to this particular topic and constantly practicing, reviewing, improving, adjusting and developing it further. At the end of the month, you will feel knowledgeable and confident enough to incorporate it in your routine and practice it on your own!
Our topics and themes include but are not limited to:
introduction to Ayurveda and learning about different Ayurvedic constitutions (Vata, Pitta, Kapha)
differentiating the needs and practices of each constitution (Dosha), eating, daily routines, and yoga practice
living in harmony with nature's seasons and cycles
addressing sleep issues
improving and maintaining digestion
looking at variety of other physical, mental and emotional issues
gentle and safe cleanses
addressing, reducing and managing stress
helping you establish a home yoga practice
choosing the most appropriate yoga practice for your constitution
specific yoga poses for specific issues
yoga sequences for different times of the day
seasonal yoga practice
and many other topics and theme…
We are here for you. We can answer your questions to the best of our abilities, take requests for the topic of the workshop, and provide individual attention and personalized programs upon request.
REGISTER
Well-being with Yoga & Ayurveda program runs twice a year:
Fall term, September – January (5 months)
Spring Term, February – June (5 months)
The terms are not identical and address specific topics for the current season. You have the option to register for one or both terms. You can find the schedule of upcoming workshops here and a more detailed description of the workshops here.

By registering for the Well-being with Yoga & Ayurveda Program, you are receiving unlimited access to yoga classes and workshops at Well-being Yoga studio for the duration of the term (excluding Training).

By combining yoga classes with experiential and informative workshops, you will create a strong foundation for lasting health change and optimal wellness.

In addition, by registering for the Well-being with Yoga & Ayurveda Program you will save up to $380 on yoga classes and workshops!
For more information, contact us.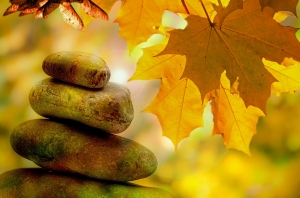 Registration for the Fall term (September 1, 2015 – January 31, 2016) is now open.
Cost: $599 + tax
Do not delay, your health and well-being is the most valuable equity you own!